MDRA Racing Schedule 2022
March, 12, 2022
Global Racing Oil officially sponsors the MDRA series, a 12 race series that "is promoted by racers and gives 100% back to the riders in year end awards". A GRO representative will be at each event in 2022 giving you support.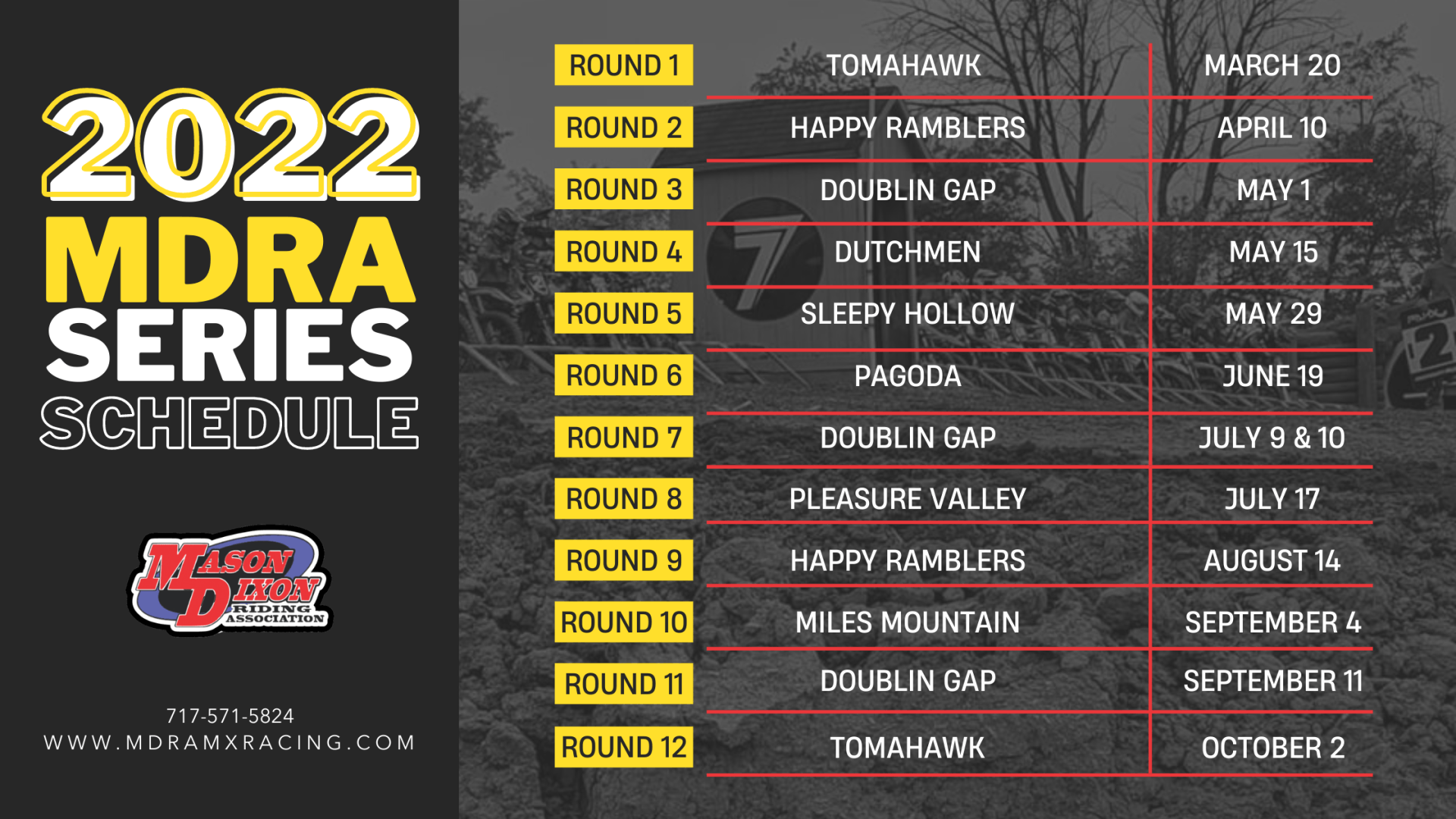 Source: Mason Dixon Riding Association, Facebook.com/MDRABIKESERIES
Come check us out under the GRO tent. Each weekend we'll be offering exclusive discounts on product and educating riders on the GRO difference.